There is a great site (vplay.ro) that lets you view TV Shows online.
Recently they added a 5 minute wait timer before watching each episode, so that you may want to buy their Premium package: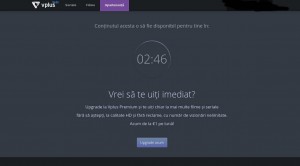 I looked into it and the timer is only a client-side check. Even the user account is optional. You just have to post
key=[video_id]
to
vplus.ro/play/dinosaur.do
and you get back the (temporary?) URL for the video on a file server.
You can then watch the movie in VLC or even download it.